Has anyone met
Mrs. G.
? She has this great blog,
Derfwad Manor
. If you haven't seen it...please do. Although, it does appear Mrs. G's popularity has significantly grown since NaBloPoMo began. The number of comments being left on her site keeps multiplying.
I'm not worthy, Mrs. G!!!
By way of the post
Raindrops on Roses and Whiskers on Kittens
, this awesome blogger, who always refers to herself in the 3rd person, has asked us to share "A Few of Our Favorite Things" like the song says.
I think I'm up for the challenge. Here goes...
1.
Nope, riding a tractor is NOT one of my favorite things, but the family surrounding the tractor is truly my favorite. We have fun doing all sorts of things together. Don't we look like the rough and ready group? This could be the first (and maybe only) pic I've put of me on this website. But from a distance,
anyone
looks good. See? I actually look like I know how to ride that thing! And for those of you familiar with my hubby's buying habits from
You bought WHAT??
, I just want you to know, we DON'T own this. We were at a pumpkin patch. My whole family is key though...Mom, sisters, even brother!!
2.
Not much needed in this category. I am blessed with so many good ones!! Thank you!!! Without good friends, I can only imagine the fashion disasters I could commit on my own.
3.
Sushi is quite possibly my favorite food. It's one of the few foods that gets me excited to go eat. I don't do it often enough because it's too expensive, but it is a treat. Like I said, all my siblings love it, and a few friends of mine. I like it all, the rolls, the sashimi, the soups. Ok wait, I don't like the tempura because they try to mask vegetables that prompt my gagging reflex in there and I never know until it's too late. Ewww...
4. Seriously people? I did not know the great William Shakespeare even HAD an action figure. That is CLASSIC!! But really, I digress. I love the theatre, and what symbolizes the theatre more than William Shakespeare? Plays and musicals ROCK!! I got my degree in theatre and used to work in the industry. I did everything from Stage Management, Lights, Props, and Perform. I loved every aspect of it and it never seemed like work to me. I actually got PAID to do something I loved!! What a rush!!!
5.
Music!! Music has the ability to make me feel. I can get through anything if I have music playing. Don't believe me? I wear my MP3 player at work just to tune out the noise and focus on what I'm doing. It really helps lighten my mood, or feeds my mood, depending on whatever I want. My collection is really quite ecclectic.
And....last, but definitely NOT least?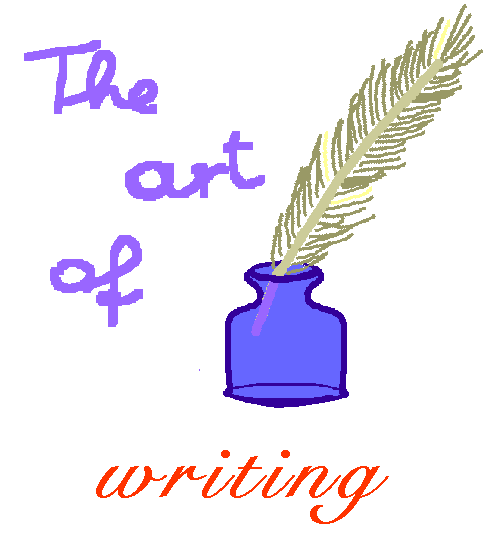 6.
Writing! I have always loved to write, but had lost that part of myself when I began putting my needs last. Only with my recent MIS, did I re-discover the joy and fun of writing. It's a wonderful outlet.
Thank you for allowing me to share it with you.